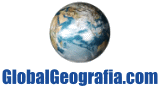 Kenya is a very rich country from a naturalistic point of view, with a large number of national parks, but it also has beautiful beaches on the Indian Ocean and more arid landscapes.

Mount Kenya stands out and dominates the surrounding area, crossed by the Rift Valley and with the presence of a couple of large lakes, such as Turkana, in the north-western part of the country, and above all Lake Victoria, the largest in the continent.

The eastern part instead overlooks the Indian Ocean, with long sandy beaches and relaxing resorts; thanks to the many national parks (Amboseli, Tsavo, Hell's Gate, etc.) it is possible to closely observe many of the most characteristic animals of Africa.