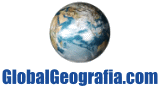 Madagascar is a large island that offers spectacular and unique landscapes, from superb sandy beaches to baobab forests, to continue with the wild mountains and valleys of the inland areas.

Along the coastline are other smaller islands, with beaches to relax in, but also opportunities to observe the life of fishermen and local people.

Entering the innermost part of Madagascar we find beautiful mountains and breathtaking views, with fascinating rock formations and enchanting valleys and grasslands.