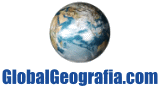 South Africa occupies the entire southern area of Africa and has different geographical and environmental characteristics, deserts, canyons, more or less jagged coasts, mountain ranges, savannahs and some metropolises.

In the country there are several national parks, some very famous internationally such as the Kruger, which allow you to observe the typical African fauna up close, as well as several mountainous areas with very spectacular environments.

In South Africa there is also the famous Cape of Good Hope, considered for centuries as the southernmost point of the continent, a primacy instead held by Cape Agulhas, where the waters of the Indian Ocean also meet those of the Atlantic Ocean.