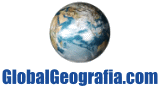 France is one of the countries that can offer more from a tourist point of view, just think of the capital Paris or other superb cities, or the Alpine and Pyrenean landscapes, or even the beaches of Normandy, the castles of the Loire or the French Riviera.

Paris, with the iconic Eiffel Tower, is one of the most visited cities in the world, but from it you can reach other splendid places and attractions, just think of the Abbey of Mont Saint-Michel or the Bourges Cathedral, in Gothic style.

The coasts also offer various spectacular landscapes, with cliffs, cliffs, rocky promontories and more particular and unique places, such as the Dune du Pilat, near Bordeaux; there are also the mountains of the Alps and the Pyrenees, as well as some picturesque lakes, gorges and small canyons.

There are many cultural attractions, among which stands out the castles of the Loire and the Roman artifacts of the south-east of France, such as the Pont du Gard, still in excellent condition; Corsica finally contains many of the aspects mentioned above, with delightful mountain villages and splendid coasts and beaches on the Mediterranean Sea.