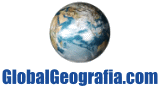 Greece is renowned both for its numerous islands, from the best known to others less known, and for its millenary history, clearly visible in the capital Athens and in other equally fascinating places.

In these photos we pass from Mount Olympus, the home of the ancient Greek gods, to the magnificent monasteries of Meteora and Mount Athos; there are many temples, theaters and ruins dating back to the glorious period of this part of Europe, with the Parthenon in Athens as the maximum artistic expression.

Among the islands we have Kefalonia and Zakynthos in the Adriatic Sea, Alonnisos, Karpathos and the famous Santorini in the Aegean Sea, as well as the more remote Simi and Kastellorizo, located a few kilometers from the coasts of Turkey.