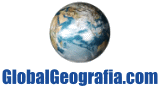 The United Kingdom has different landscapes, from the mildest of England to the more extreme and wild ones of Scotland and Wales, without forgetting Northern Ireland; its capital London was and still is one of the most important cities in the world.

In the country there are several beautiful cities and towns, rich in history and culture, such as Cambridge or Edinburgh, the capital of Scotland, as well as small and picturesque villages, with perhaps medieval buildings, as in the case of Caernarfon, in Wales.

There is also no shortage of wilder views, thanks to some national parks (Snowdonia and Lake District) or to the rocky cliffs of Dover and Cornwall; Scotland offers even more rugged views that sometimes have an aura of mystery, just think of Loch Ness and its alleged monster.