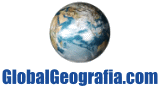 Brazil is one of the largest countries on our planet, it alone constitutes almost half of the surface of South America; consequently the environments that can be observed are different, from the Amazon Forest to some of the major metropolises in the world, as well as cities and towns where you can breathe the heritage of Portuguese colonization, passing through paradisiacal beaches and sparsely populated mountainous areas.

São Paulo is the most populous city on the continent, while Rio de Janeiro is on the shores of the Atlantic Ocean and offers both beautiful and famous beaches and spectacular views of the surroundings; Ouro Preto and Salvador, on the other hand, show a more European influence.

However, nature is still the master in many parts of Brazil, from the splendid islands of Fernando de Noronha, to the forests of the Amazon, to the fascinating Lençóis Maranhenses, where high dunes are interspersed with sandy basins that during the wet season fill up with water giving life to wonderful ponds.