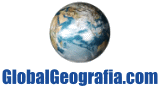 Chile, due to its enormous extension from north to south, can boast a large number of different environments, from the desert one of the Atacama, to the wooded one of Patagonia, with the Andes mountain range always in the background.

In the country there are also some picturesque cities, such as Valparaiso with its houses painted in various colors and the small village of Castro on the island of Chiloé, while the capital Santiago has the Andes that frame its profile.

In the southern part of Chile we find an alpine type environment, with large lakes, glaciers and spectacular mountain peaks; the mystical Easter Island in the Pacific Ocean is also part of the country.