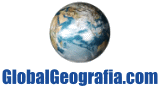 Given the wideness of China in the country you can find a bit of everything, from the highest mountains on the planet to large cities with millenary history and culture, to very suggestive rural landscapes.

In the capital Beijing there are ancient buildings and a rich history, while Shanghai shows the more modern face of this country.

In some areas of China we also have splendid views, among rivers, hills and mountains with sinuous shapes.