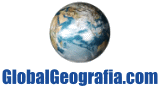 In Japan there are both ultra-modern cities such as the capital Tokyo and Osaka, and other more traditional ones, with numerous temples, shrines and gardens such as Kyoto or Nara; the Land of the Rising Sun offers many other ideas to tourists, still active volcanoes, tropical islands, natural parks, medieval castles, spas (onsen).

In Tokyo you can visit several observation towers to admire a metropolis that never ends from above, while Kyoto is the city of temples and offers a more spiritual atmosphere; among the attractions not to be missed there are undoubtedly the gardens that in Japan are always well-kept and reach their peak during the cherry blossom and autumn foliage.

In addition to the best known destinations, there are many others that are worth a visit, such as the cities of Fukuoka, Nagasaki, Kumamoto and Kagoshima in Kyushu or the beautiful tropical island of Yakushima; another flagship of this country are the castles, present in large quantities, even if many have been rebuilt several times.