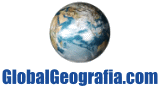 Saudi Arabia is largely desert, but the territory is nevertheless varied, with mountains, plateaus and islands; the major cities also have a rich history behind them, just think of Mecca, the holy city for Muslims.

The capital Riyadh and other cities such as Jeddah have become more and more modern over time, while Mecca and Medina remain more tied to tradition and history.

In the desert you can find interesting monuments and buildings, such as the mud walls of Diriyah or the archaeological site of Mada'in Salih, as well as large uninhabited areas, but of great landscape and naturalistic value, while in the Red Sea there is the archipelago of Farasan.