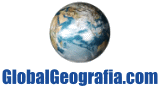 Country with some of the major cities in the world (New York, Los Angeles, Chicago ...) and avant-garde buildings, but also rich in very spectacular natural landscapes, such as those of the Grand Canyon or Monument Valley.

Thanks to the wideness of their territory, the United States of America can satisfy the needs of any tourist, from those looking for mountainous environments, such as those found in the Appalachians, in the Rocky Mountains or in the wild Alaska, to those who prefer the sea of Hawaii or of the coasts on the Atlantic or the Pacific.

Some points of interest are known all over the world, just think of the Golden Gate in California, the Statue of Liberty in New York, the Niagara Falls on the border with Canada or the wonderful Yellowstone National Park.