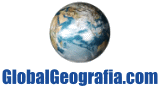 Given the breadth of the territory, in Australia you can find numerous different landscapes, from beaches and coral reefs, to mountainous islands such as Tasmania to large semi-desert spaces (outback) of the hinterland, with some large cities generally located along the coast, where a large part of the population is concentrated.

Melbourne and Sydney, Australia's two largest cities, show the more modern side of this country, but just a few kilometers away are enough to find great outdoors and fascinating views like those of the Blue Mountains.

In the most inhospitable part of Australia we find one of its symbols, the impressive and solitary Mount Uluru; there are many national parks, which offer splendid views and paths to admire local fauna and flora.