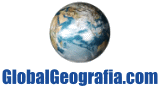 French dependence made up of 5 archipelagos, with sea and dream islands, in which nature often reigns supreme; French Polynesia is made up of both atolls and emerged volcanic islands, suitable for numerous sports and recreational activities.

Bora Bora and Tahiti evoke paradisiacal destinations, with a crystal blue sea and spectacular oceanfront resorts, in which to dive directly from your room.

In some of these islands you can explore the interior, climbing hills and mountains, which offer spectacular panoramic points, which allow you to observe the sea and the surrounding environment from a different perspective.