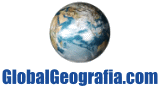 New Zealand is a medium-sized but sparsely inhabited nation and its territory preserves panoramas and landscapes that have been slightly transformed by man; a mix of mountains, pristine beaches, volcanoes, waterfalls, fjords, cliffs and much more, as can be seen in these beautiful images.

On the North Island we find the most populated city Auckland and the quiet capital Wellington, as well as places with geothermal phenomena, such as Rotorua and long and magnificent coastlines on the Pacific Ocean.

The South Island is even more wild and varied, with the highest mountain in the country, Mount Cook, beautiful and unspoiled alpine lakes, fjords and glaciers, green countryside and lots of nature.